Immersive data visualization

AVS/Express MPE

AVS/Express MPE is a powerhouse package that extends the functionality of AVS/Express Developer Edition with 3D stereo immersion.
Life sized data visualization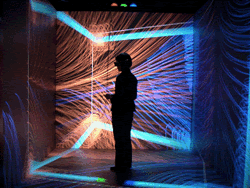 AVS/Express MPE is a powerhouse package that extends the functionality of AVS/Express with 3D stereo immersion.
Interact with all types of large and complex data using a wide range of immersive technologies with AVS/Express MPE.
AVS/Express MPE offers the most comprehensive suite of data visualization and analysis capabilities available today in multipipe or multi-channel display environment. MPE software is flexible and easy to use, providing a wide range of visualization tools and services for immersive or virtual reality (VR) systems.
Packaged as a high-level toolkit, MPE allows rapid construction and tuning of immersive applications, without involving a detailed understanding of the low-level multi-channel graphics programming. By selecting from a large library of modules, the most appropriate technique can be used during an interactive exploration session.
Designed for all types of analysys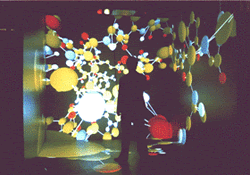 Uses industry standard CAVELib API
Runs in nearly all immersive display systems
Viewer-centered perspective and six degrees-of-freedom
Configurable for multiple pipes and/or multiple channels
Optional head tracking and wand support
Supports single PC or graphics cluster
Active and passive stereo support
Supports quad-buffering
Stereo rendering support
Easy migration from standard AVS/Express
Mulitplatform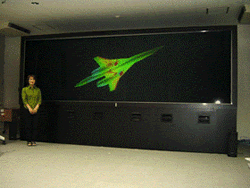 Runs on Windows and Linux high performance clustered PCs. All the above platforms provide support for display via multiple projectors, large screens or smaller immersive desk stereo systems.
AVS/Express applications take full advantage of MPE and become compatible with panoramic theaters, caves or immersive bench systems, as well as stereo display with dynamic head-motion tracking and 6 degree-of-freedom wand control.
As a true development environment, stand-alone multipipe applications can be created for distribution.