Large-Scale Acoustics Analysis with "ANSYS Workbench" and "WAON"
Outline
The GUI part by Workbench and the running analysis part by WAON solver are linked automatically. Therefore, there is no need for complicated work such as "file conversion / transfer" or "command addition / correction", and all pre-solver-post work can be performed with only the standard GUI operation of Workbench. You can use Workbench's advanced mesh creation function and result evaluation function as they are.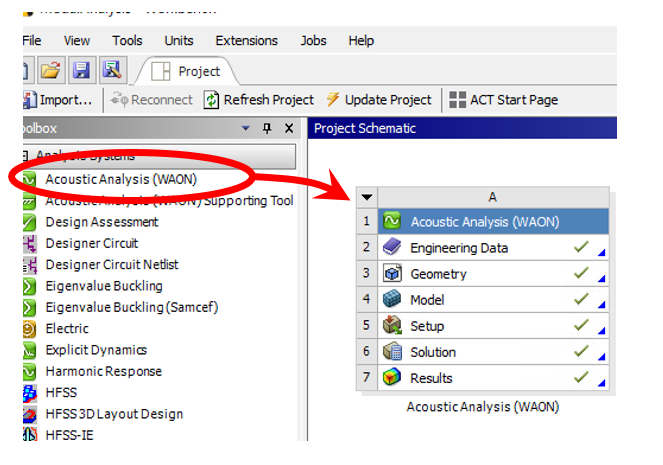 1. You can easily start acoustic analysis by simply drag-and-drop [Acoustic Analysis (WAON)] into [Project Schematic].
2. Select the geometry and double-click the [Model] cell to launch the Mechanical view.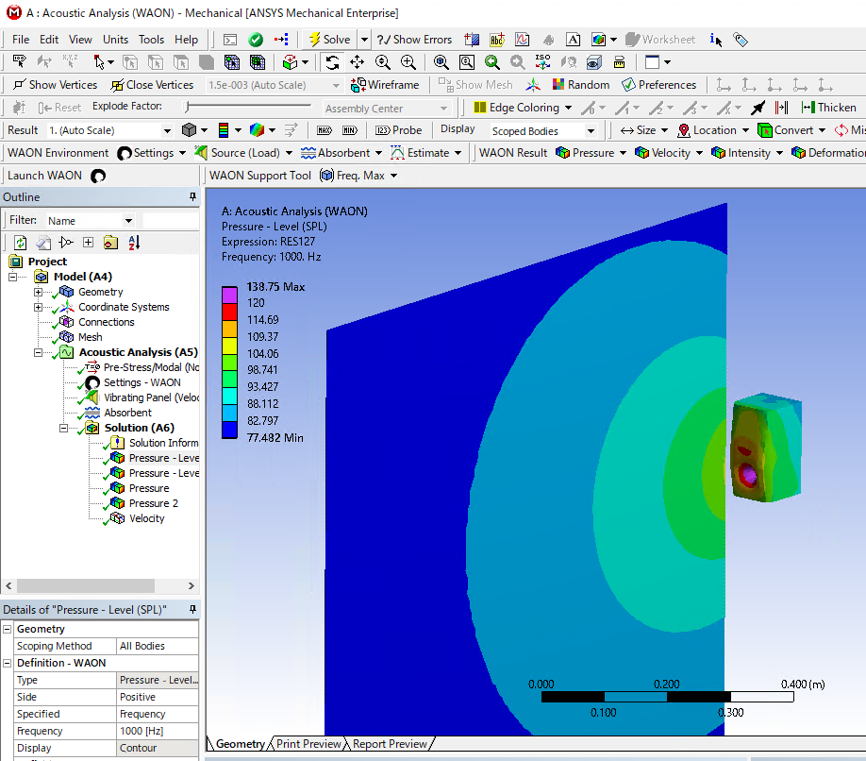 3. You can perform meshing, boundary condition definition, analysis setting, running analysis, and result evaluation on the Mechanical view.
System Requirements
WAON
ANSYS Mechanical Premium or above